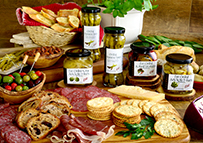 Two additional bold flavors!
Your friends will love our Grilled Vegetables with Elki crackers, pestos, and bruschettas. Add in some select cheeses and cold cuts and you have created the perfect antipasti platter!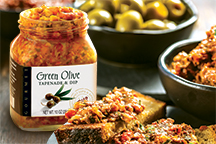 An appetizer in a jar!
Pair our tapenade with your favorite cheese and crackers for a party appetizer or add to hot or cold pasta! The possibilities are endless!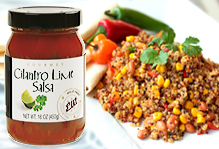 Quinoa Salad with Salsa!
A perfect, light meal to bring out for Spring!