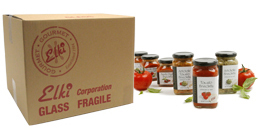 FREE SHIPPING ON ORDERS OF $85 OR MORE!
Once your order reaches $85, you automatically receive free shipping!

Fire Grilled Vegetables!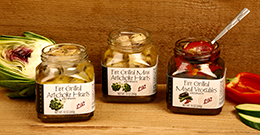 Bigger jars!
ELKI's Fire Grilled vegetables have a new look & bigger jars! Same delicious taste, new elegant & classy look!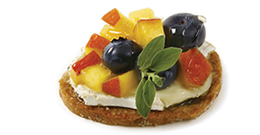 Blueberry & Peach Crostini!
ELKI's Rosemary & Sea Salt Crostini topped with Brie & fresh fruit!